Click HERE for the 2017 Nomination Form
Due:

July 15, 2017
Congrats to Kimberly Lynn, 

President/CEO of the Goodlettsville Area Chamber of Commerce!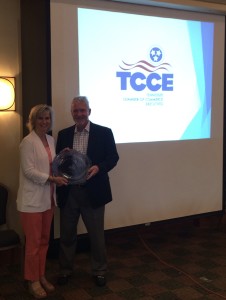 The Tennessee Chamber of Commerce Executives, a statewide chamber professional association,  recognizes the quality of chamber of commerce executives in Tennessee and  identifies the most effective chamber professional, as indicated by nomination, who has made a significant difference in a local Tennessee Chamber.
Criteria evaluated includes professional experience, training and education, ethical conduct in dealing with peers, professionalism, leadership and the desire to advance the profession of chamber management.